Meet our Board of Directors & CEO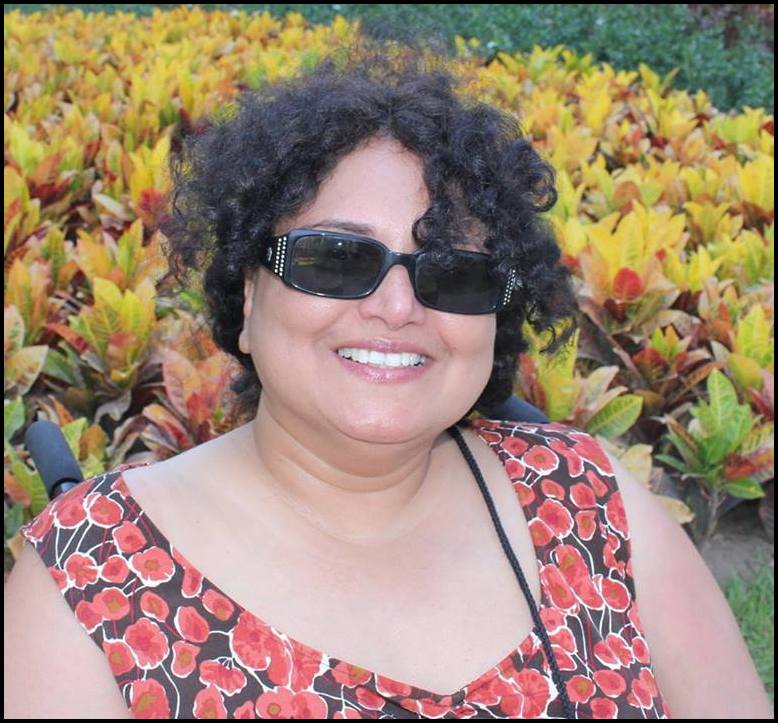 Meenu Sikand
(Board of Director)
With a graduate degree in Critical Disabilities Studies from the York University, Meenu Sikand, Region of Peel Accessibility Planning Specialist and instructor at the Queen's University's CBR program has worked in various management positions in corporate and government sector for past twenty years. In 2014, As Co-chair of the Peel UW Employee Campaign, Meenu helped the Region of Peel in raising over $375, 000 for the Peel United Way.
Shortly after arriving in Canada in 1986, she sustained a spinal injury that dramatically changed her life. This accident made Meenu fiercely determined to defy stereo types associated with having a disability and began a life of self-advocacy and advocating for changes that would make Canadian systems and communities inclusive and accessible for all including those with a disability. Her association with CILT, the local Toronto Centre for Independent Living, was love at first sight: Meenu found her lifelong passion that has shaped the Canadian and international IL movement by bringing diversity and IL perspectives together. 
Since 2001, she has been actively involved in the development and strategic implementation of the Ontario's first accessibility legislation Accessibility for the Ontarians with Disabilities Act (AODA) for the province of Ontario and the Region of Peel. In 2010, she received the "Together We Are Better Award" for creating and delivering Accessible Customer Service training.
To address the unmet service needs of South-Asians with disabilities in Canada, in 1995, she founded the Canadian South-Asians Supporting Independent Living.
Meenu is an internationally sought Disability Rights advocate who is promoting strategies to strengthen Human Rights of PWD in Canada and around the world. Her passion is to create accessible, inclusive and welcoming communities that embrace everyone
Vipan Marok
(Board of Director)
(Barrister, Solicitor and Notary Public)
Marok has been contributing to various causes that are of immense value to the society. Vipan Marok has served seniors by providing them free notary services at his law firm to express gratitude to golden agers. Mr. Marok has continuously displayed concern for community in many different ways.
Because of his keen interest in supporting youngster as being the foundation of a healthy society, Vipan initially got Involved in Amar Karma Organ Donation Society. After meeting many recipient as well as donor families, he commited to dedicate himself to the cause of organ donation.
"I came across Amar Karma in 2013 when I was looking for options to help out in the community and coincidently this group was then preparing for their 3rdh annual Give a Heart, I was very impressed by their theme to celebrate Valentine's Day, therefore, I decided to sponsor their event. The more I attended their events, the more I felt as being part of the mission. I'm running a successful law firm in Brampton, but Amar Karma is as important to me as my own family and I make it a point to not miss anything on it. We are a close knit group. Lots to learn and celebrate with each other! I feel inseparable from the Karma Mission, and we will certainly take it the farthest possible."- Vipan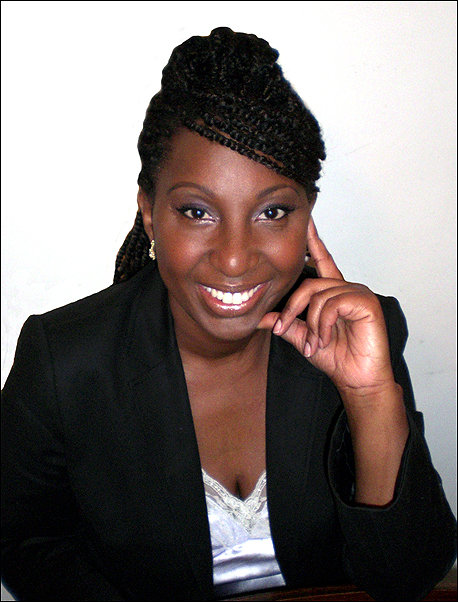 Sophia Brown Ramsay
(Board of Director)
A powerful, positive and engaging personality, Sophia Brown Ramsay is a Community Development Advocate with more than 30 years' experience working & volunteering in the human service sector. Sophia has spent 15 of those years' working with at-risk youth in the criminal justice system, where she has developed the ability to connect with people in a way that leaves them feeling empowered and inspired to find their 'greatness' within.
As a Personal & Community Development Advocate, Sophia created SBA Success Training, a program where she encourages individuals to focus on the positive qualities in their life. Through her coaching, she reminds people that if they can See it (their goal), Believe it (act upon it), they can certainly Achieve anything! Sophia also created the Homework Supplemental Program featured in the Toronto Sun hailed as a unique approach to accelerated learning for youth. She also delivered the TIPS (Teaching Innovative Parenting Skills) program in partnership with Peel District School Board, which was sponsored by the 'Parent Reaching Out' grant.
Sophia also uses her specialized training in Anti-oppression and Diversity to work with youth and their parents who are new to Canada. Sophia's extensive community development and outreach experience include:
Committee Member of the Clarkson/Erindale ARC (Accommodation Review Committee)
Community Counselor and Board Member of the Elizabeth Fry Society of Peel-Halton
Program Manager and Executive Director for the Erin Mills Youth Centre
Life Skills Facilitator at the Ministry of Children & Youth Services
Member of Correctional Service Canada's REAC (Regional Ethno-cultural Advisory Committee)
Member of CASSIS (Coalition of Agencies & Seniors Serving Immigrant Seniors)
Member of the PDSB-Mental Health Collaborative Group
Sophia is the past Chair of the United Way of Peel Region Black Community Advisory Committee (BCAC). She worked extremely close with the community as Program Manager and Executive Director for Erin Mills Youth Centre. Presently, Sophia is the Program Manager for the Black Community Action Network of Peel (BCAN). She has also had over 30 years' experience in the Human Services Sector and she is an active member of the United Way Speakers Bureau. Sophia was the 2013 recipient of the United Way of Peel Region Spirit Award for her contributions to the community.
Raised in Toronto, Ontario, Sophia now resides in Mississauga with her family. Driven by her work in community development and advocacy, Sophia remains passionate in her desire to help youth, women and community members reach their potential.