Amar Karma gave a new meaning to my life: Winnie Pabla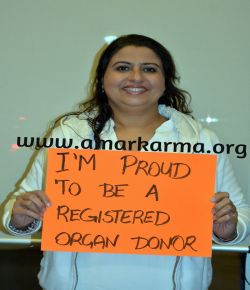 'Amar Karma' as the name itself suggests "let your deeds live forever". I came across this meaningful name Amar karma when I was looking for volunteering options for my son and chose this organization as it is about promoting life. Moreover, I noticed great changes in my son's life, which encouraged me to join the team as well.
After joining the Karma, I feel that it has added a new meaning to my life. Organ donation is important; it's about heroism and saving lives. Now AK is my family and I cannot even think of living without it...